Chandler Trunk or Treat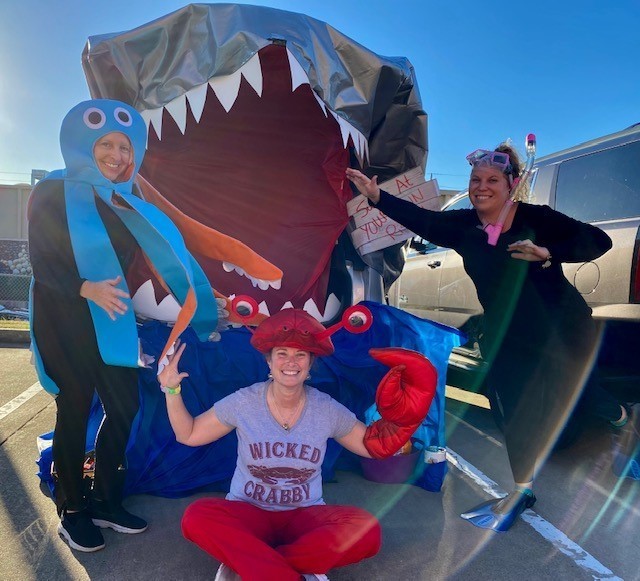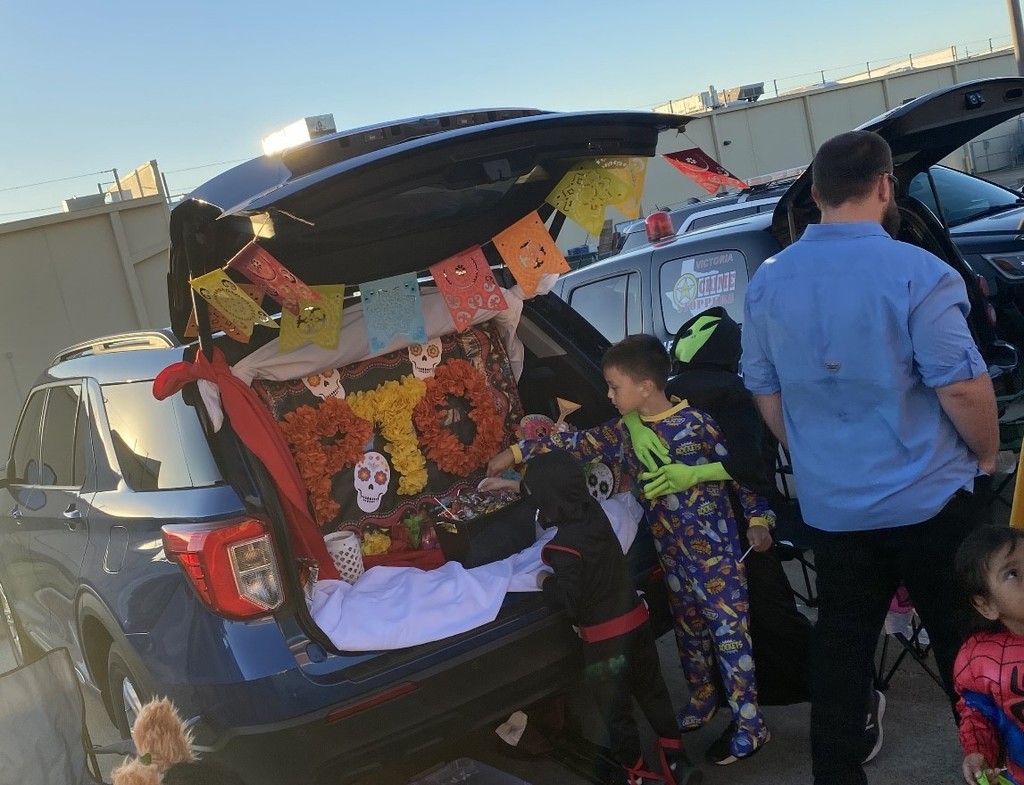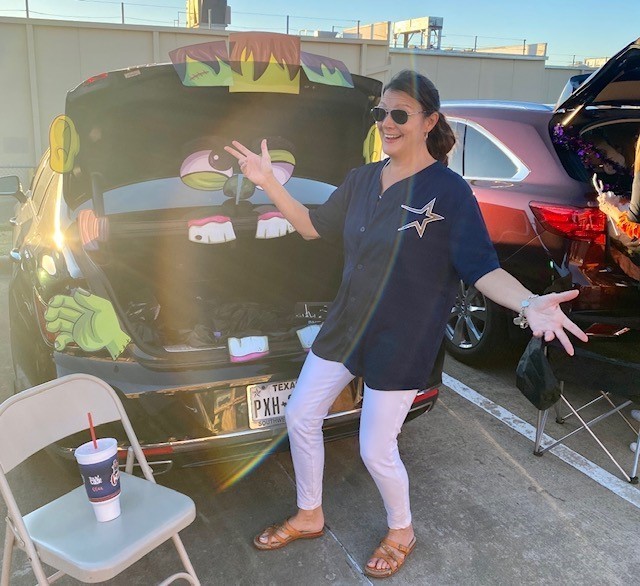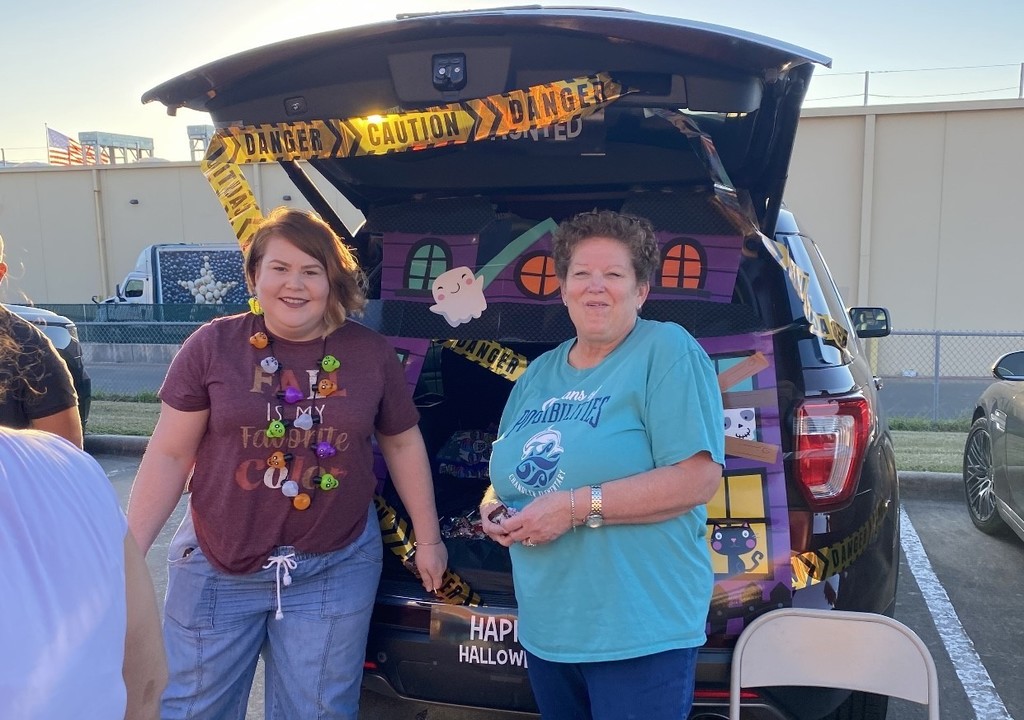 Chandler Trunk or Treat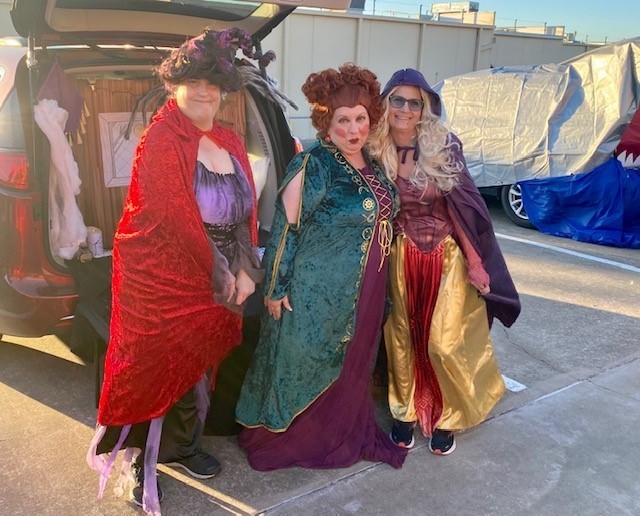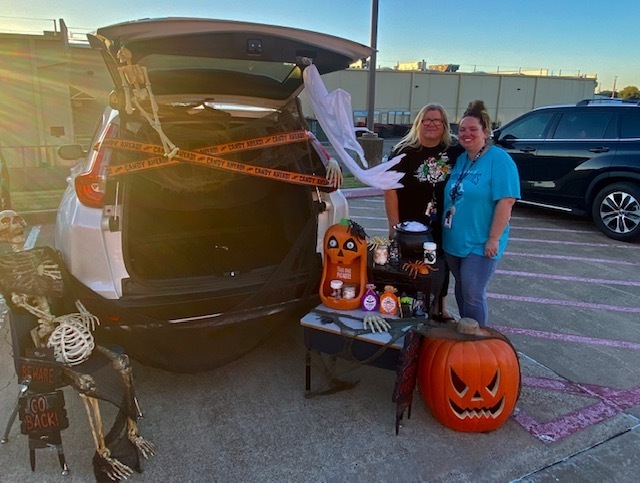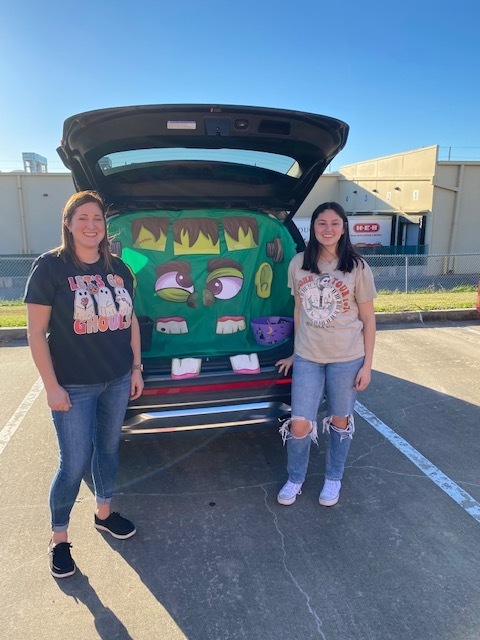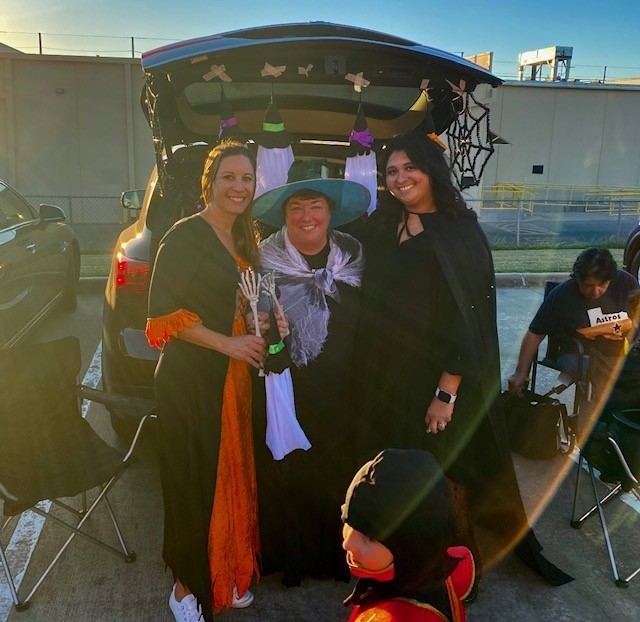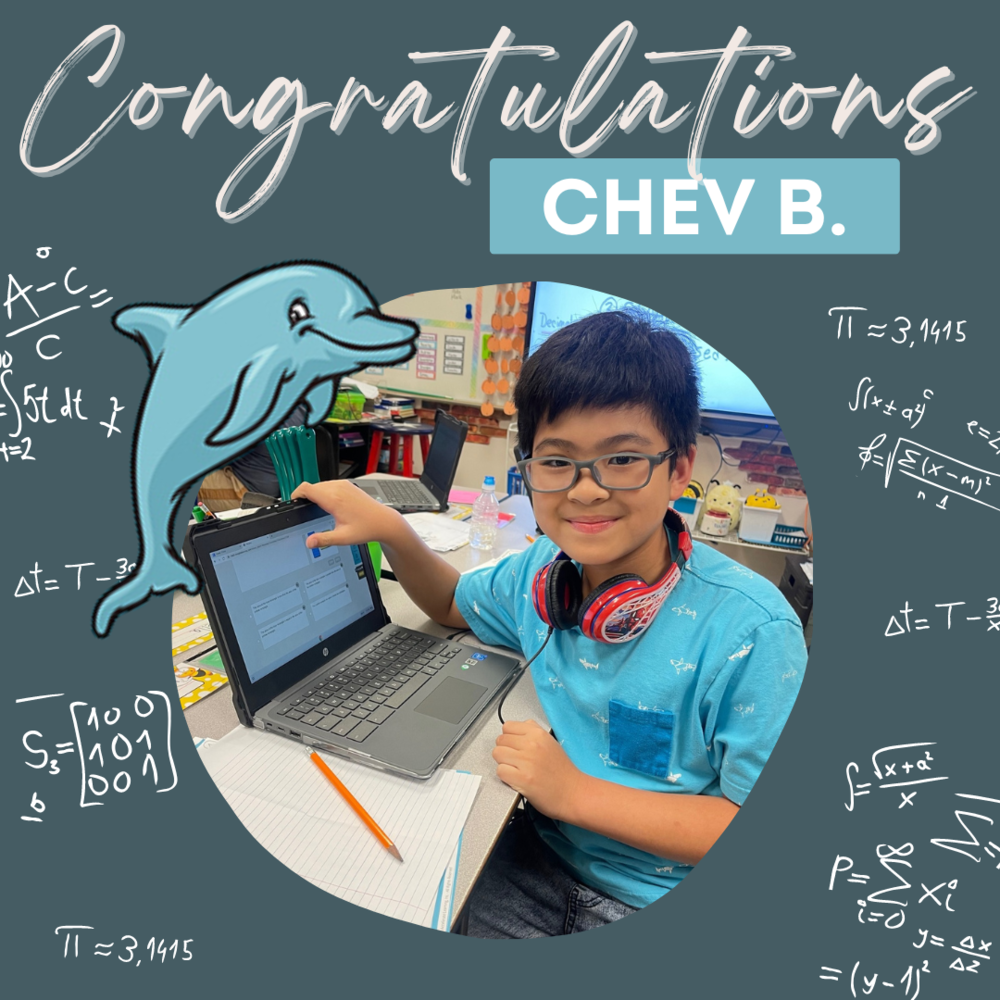 Friday, October 21st is the Chandler PTO Trunk or Treat. 6:00-8:00pm Chandler Back Parking Lot Costumes are optional--all are welcome!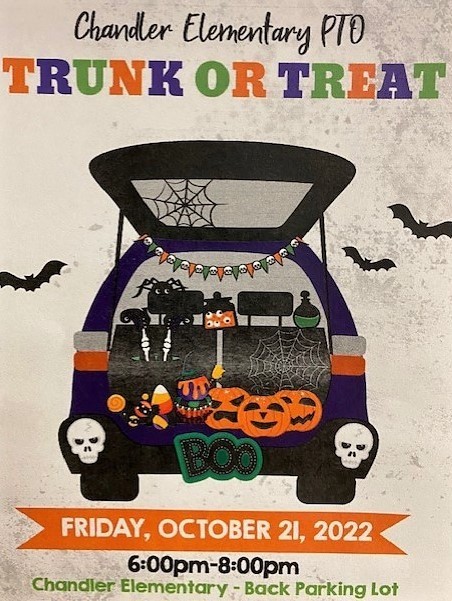 Wednesday, October 19th, is UNITY DAY! Wear ORANGE and take a stand against bullying.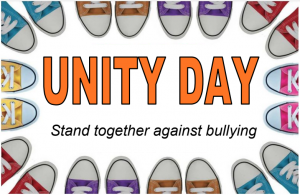 On October 7th, the Ballet Folklorico came to Chandler and did a performance for all of the students and staff.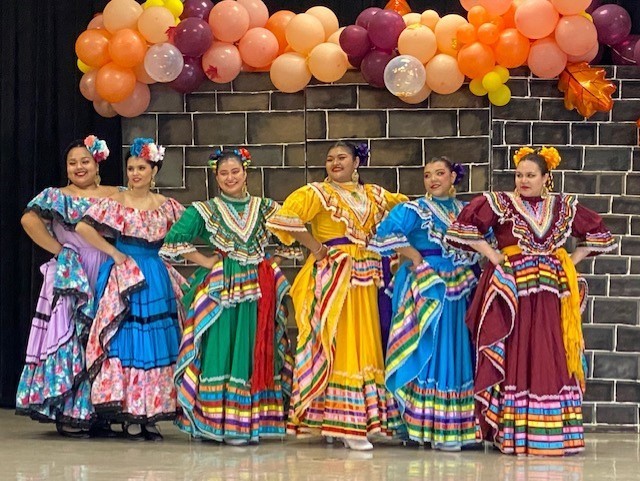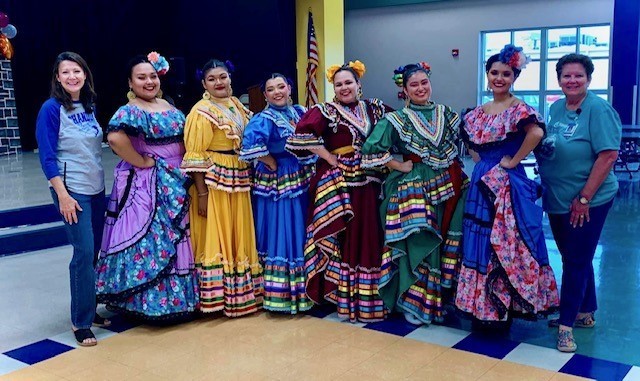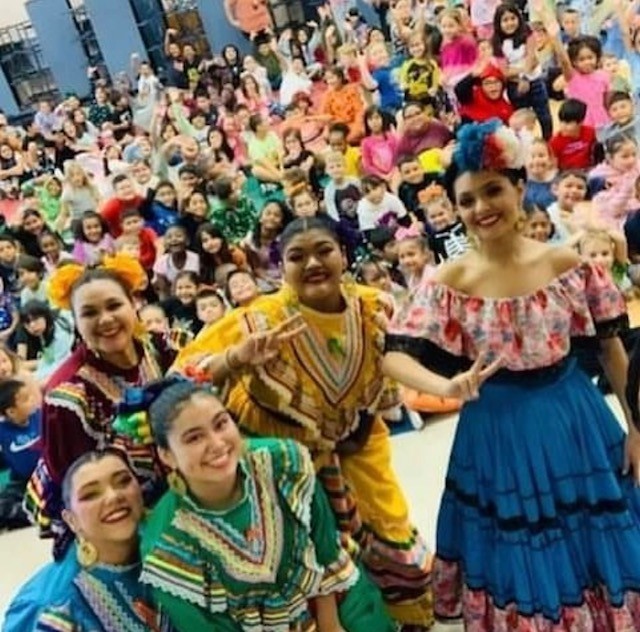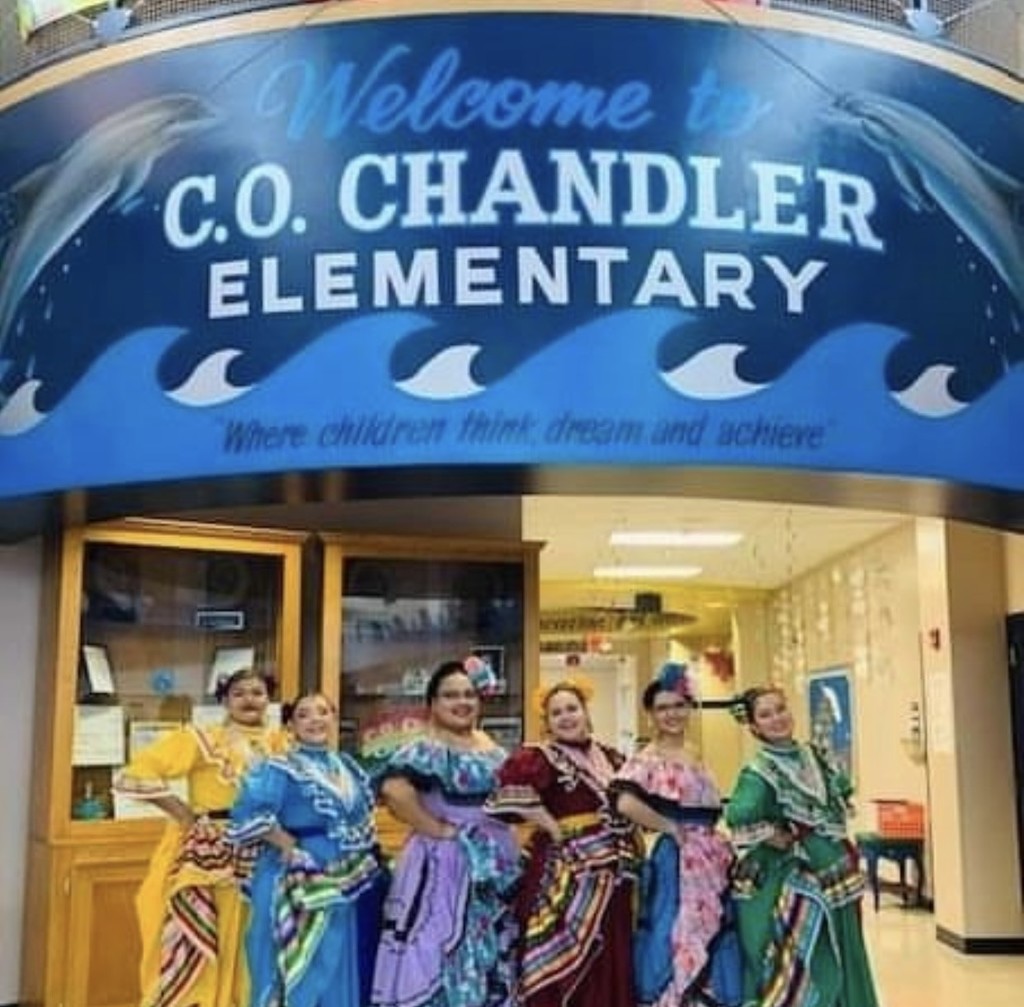 4th grade classes on Millionaire Day!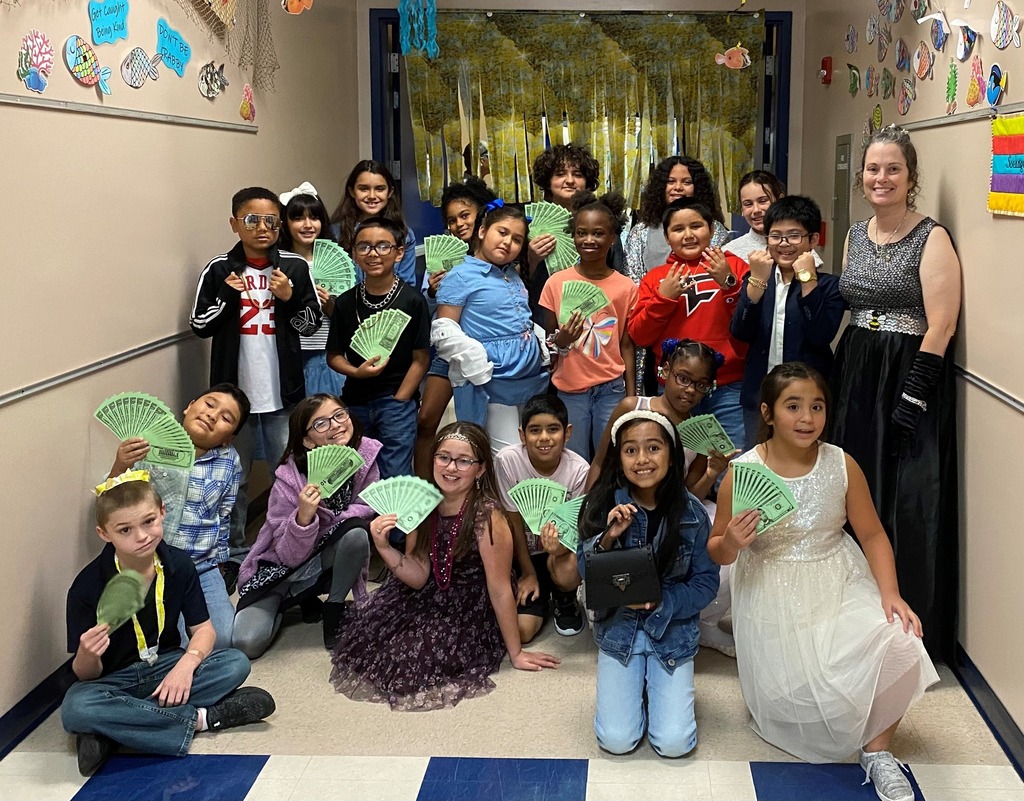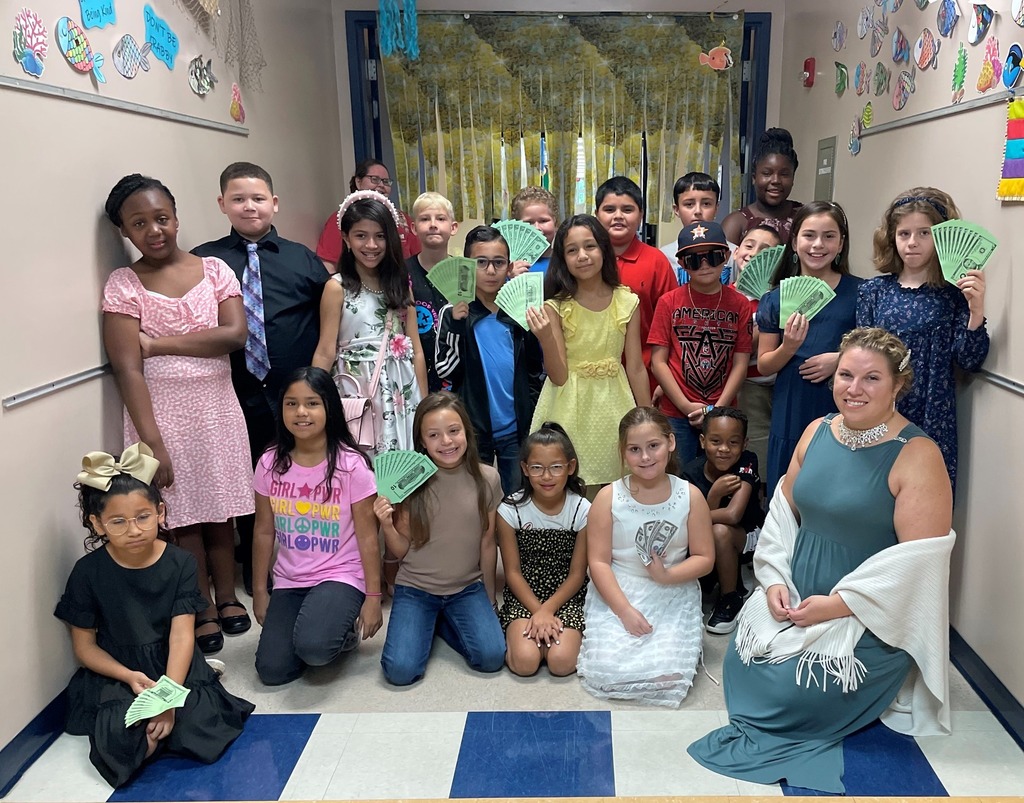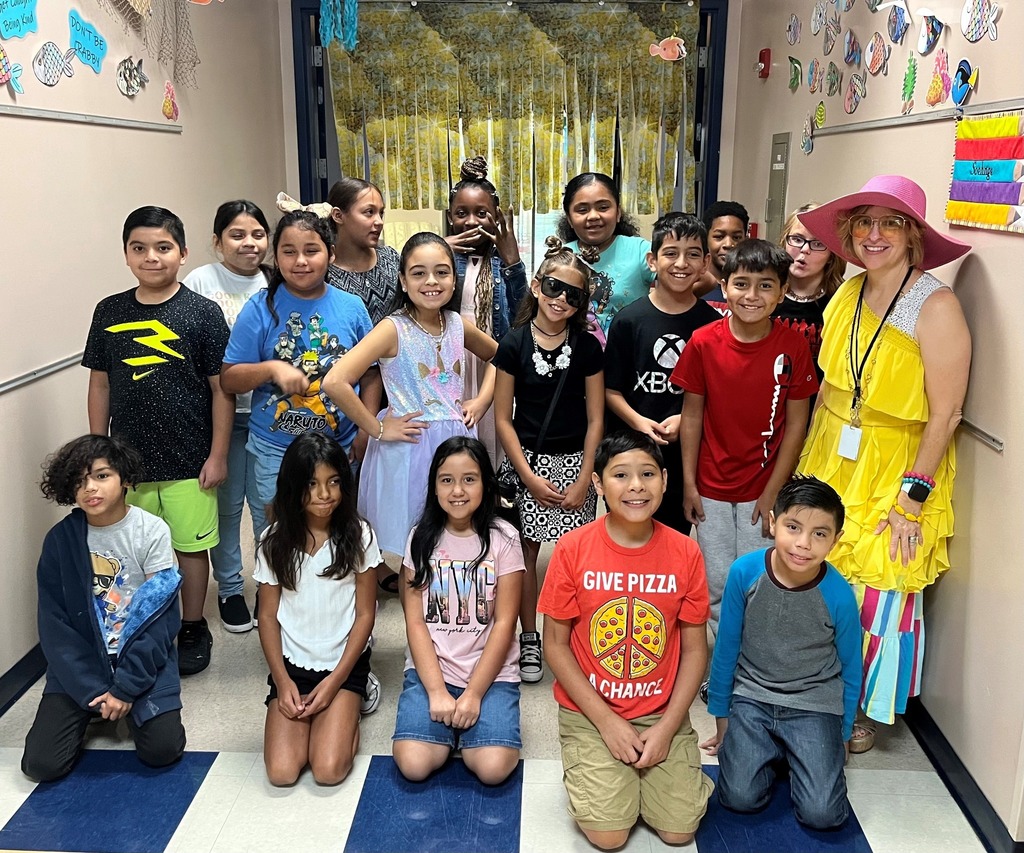 Chandler Grandparents! In honor of National Grandparents' Day this coming weekend, your child's grandparents are invited to eat lunch with your child in his/her classroom during the normal lunch time on Friday, Sept 9. Grandparents are welcome to pay for an adult meal in the lunch line or bring outside food. Lunch Schedule PK-10:30-11:00 K - 10:45-11:15 1 - 11:10 - 11:40 2 - 11:00 - 11:30 3 - 11:30 - 12:00 4 - 12:00 - 12:30 5 - 12:30 - 1:00

VISD is offering STIPENDS for the 2022-2023 school year! #DYK paraprofessionals and clerical positions are eligible for $1,500! Check out our Stipends, visit
www.visd.net/stipends
!

VISD is participating in today's 2 p.m. weather update with the OEM/NWS. We will provide updates following the call. Check the VISD website for updates!

**** 𝐖𝐞𝐚𝐭𝐡𝐞𝐫 𝐖𝐚𝐭𝐜𝐡 𝐔𝐩𝐝𝐚𝐭𝐞 #𝟐 **** Following today's 2 p.m. update from the US National Weather Service Corpus Christi Texas (NWS), 𝘝𝘐𝘚𝘋 𝘸𝘪𝘭𝘭 𝘩𝘢𝘷𝘦 𝘢 𝘯𝘰𝘳𝘮𝘢𝘭 𝘴𝘤𝘩𝘦𝘥𝘶𝘭𝘦 𝘧𝘰𝘳 𝘛𝘩𝘶𝘳𝘴𝘥𝘢𝘺, 𝘍𝘦𝘣. 3. VISD will participate in Thursday's NWS call regarding weather updates for Friday, Feb. 4. Please visit the Athletic Dept. on the VISD website for athletic updates.

**** 𝐖𝐞𝐚𝐭𝐡𝐞𝐫 𝐖𝐚𝐭𝐜𝐡 𝐔𝐩𝐝𝐚𝐭𝐞 **** 🌡️ The safety of our students and staff is our highest priority, and Victoria ISD is actively monitoring the weather forecast and receiving daily updates from the Office of Emergency Management/National Weather Service. The most recent update we received today does not indicate a need to change the regular school day schedule this week. We recognize the forecast can change, and we will continue to monitor the ongoing weather updates and provide additional information if the forecast indicates the need to alter our regular schedule. Due to the very low temperatures, the Lauren Johnson Golf Tournament has been rescheduled for March 4 and 5. For athletic updates please visit the Athletics Department on
www.visd.net
and be sure to follow the VISD Athletics Facebook.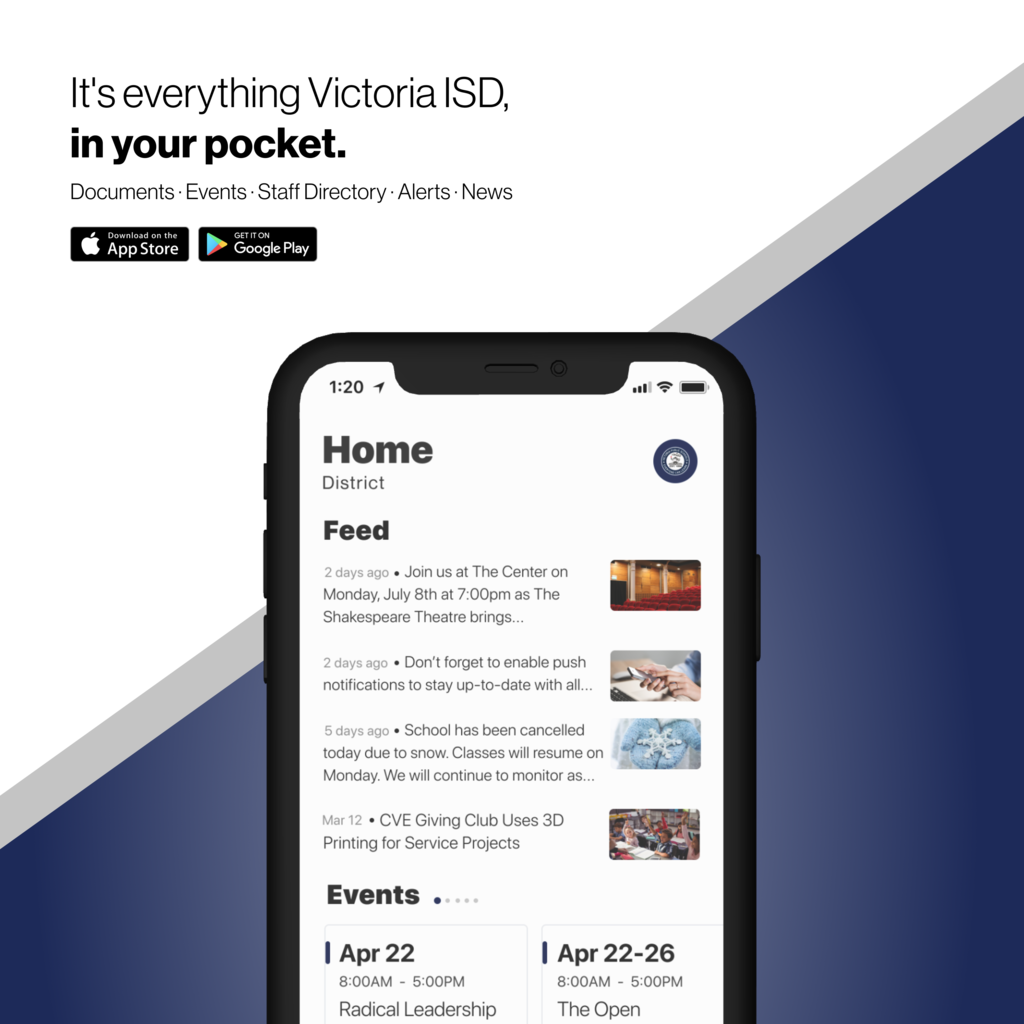 Due to the limited food and labor resources, we regretfully will not be able to serve parents, grandparents and family members for the Annual Thanksgiving Lunch on our school campuses on November 17 (elementary) & 18 (secondary). You are welcome to bring in a meal to eat with your child that day.

Victoria Virtual School will follow the Victoria ISD schedule for school closure and will 𝐧𝐨𝐭 have classes today.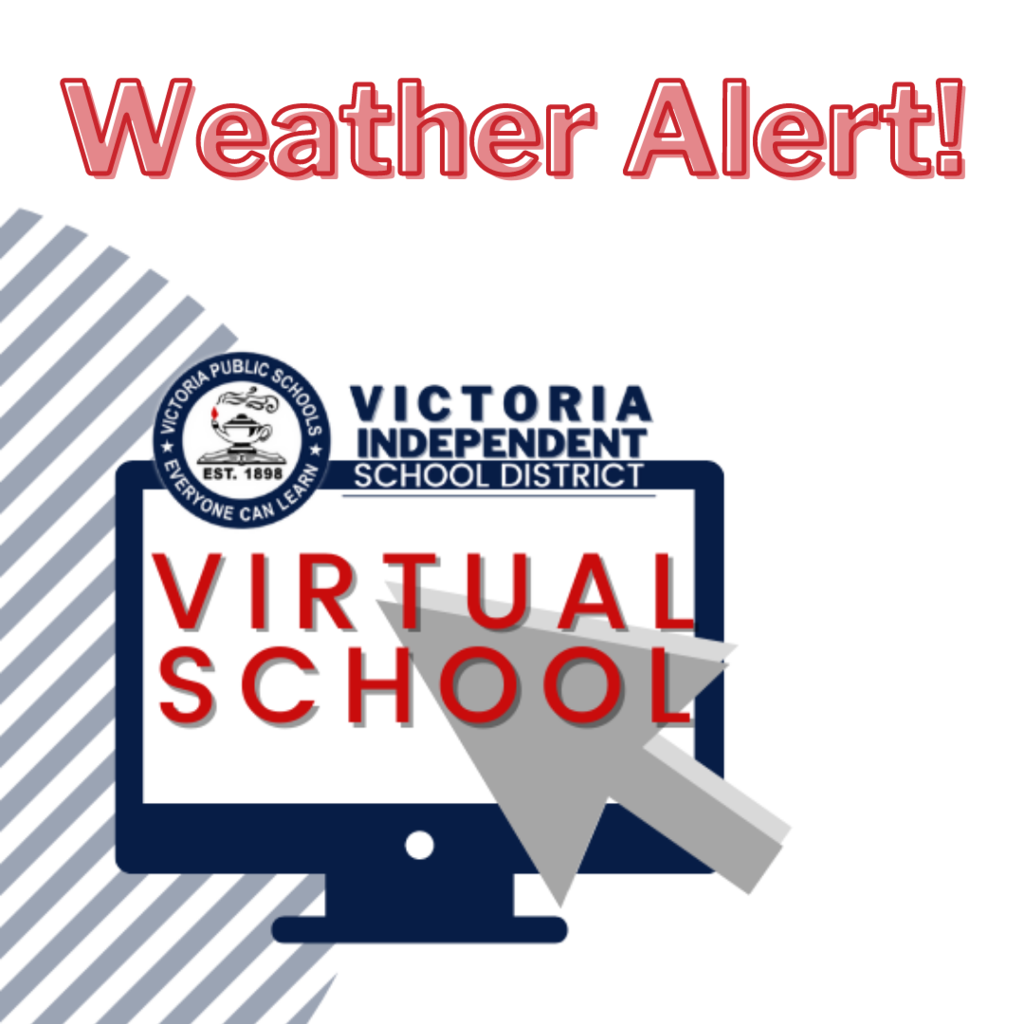 !! Out of an abundance of caution for our students and staff, VISD will be closed Monday, Sept. 13, 2021, due to TS Nicholas. All after-school activities are also canceled.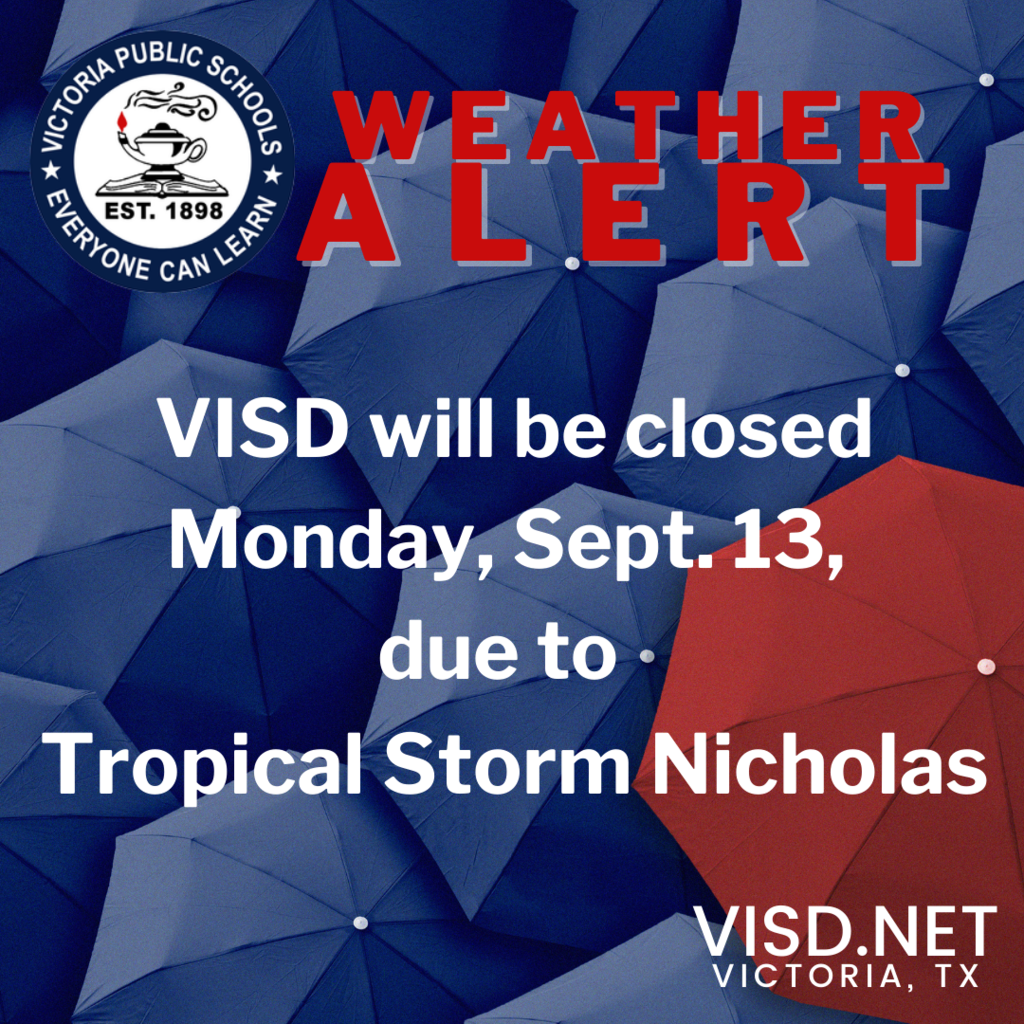 𝗩𝗶𝗰𝘁𝗼𝗿𝗶𝗮 𝗜𝗦𝗗 𝗶𝘀 𝗻𝗼𝘄 𝗮 𝗟𝗲𝘃𝗲𝗹 𝟯 𝗼𝗻 𝘁𝗵𝗲 𝗩𝗶𝗰𝘁𝗼𝗿𝗶𝗮 𝗜𝗦𝗗 𝗦𝘁𝗮𝘁𝘂𝘀 𝗟𝗲𝘃𝗲𝗹 𝗳𝗼𝗿 𝗖𝗢𝗩𝗜𝗗-𝟭𝟵. This means that all VISD campuses and facilities will: ● Campuses will begin utilizing partitions during lunch periods. ● Campuses will begin restricting visitors. ● Campuses will begin postponing non-essential events where there will be large gatherings of people. ● Campuses will encourage large-group meetings of students to occur outside whenever possible. To view the full COVID-19 Status Level chart, visit
https://bit.ly/3DWAZxO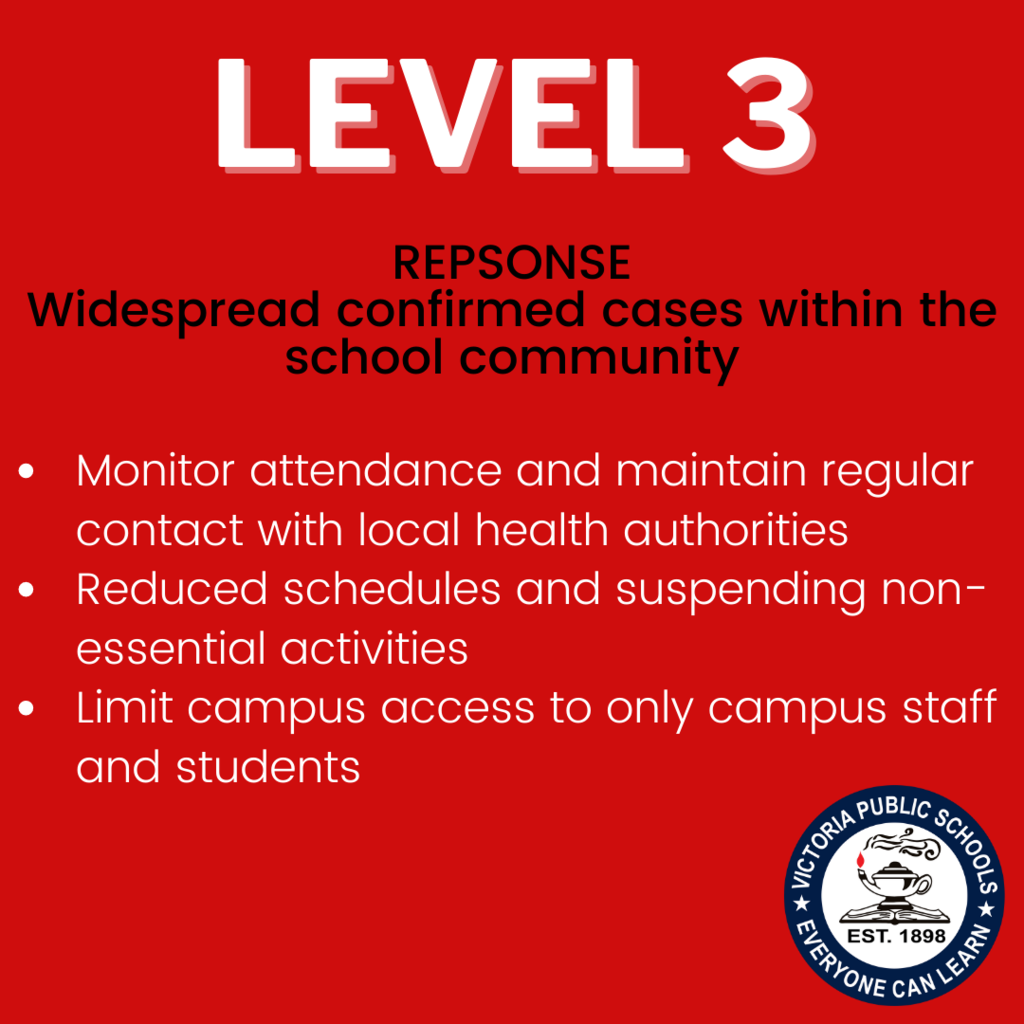 A Letter to the VISD Community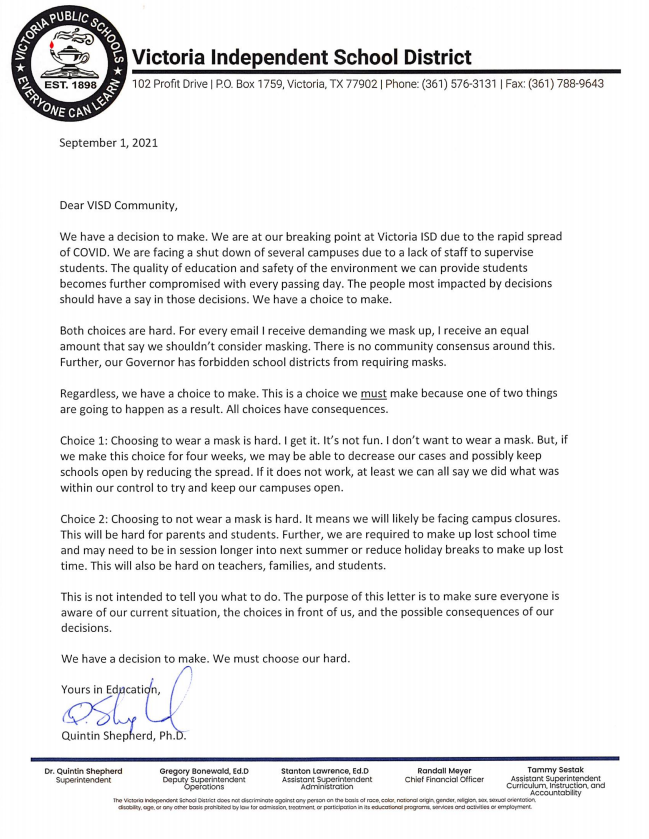 A Letter to the VISD Community.